News
---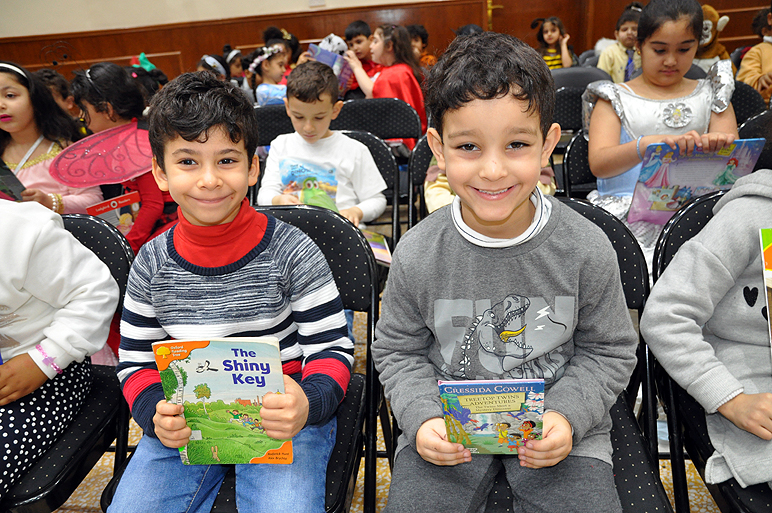 Primary Department celebrates Book/Reading Week and Book Character Day
19 Feb 2020
At Kuwait National English School, we cannot stress the importance of reading enough. The Book/Reading Week was observed from the 16-19 February 2020 with the school librarian and class teachers hosting numerous events and activities for KS1 and KS2 making full use of the school Library and Media Centre to connect readers with books and celebrate the joy of reading. The week-long event is an annual celebration of books written for young people, and hopes to inspire a love of reading.
A special Book Character Assembly was held on Wednesday, 19 February 2020, where all pupils were given the opportunity to dress up as their favourite book characters and speak about them. Year 1 pupils were also involved in Buddy reading and a special Book Character Assembly with Reception pupils as part of our continuous and seamless transition programme from EYFS into Year 1.
Buddy reading in Primary is done throughout the year to create an awareness and to encourage a love for reading amongst our pupils.
Enthusiastic pupils were rewarded with certificates for their participation in the various activities.
---