News
---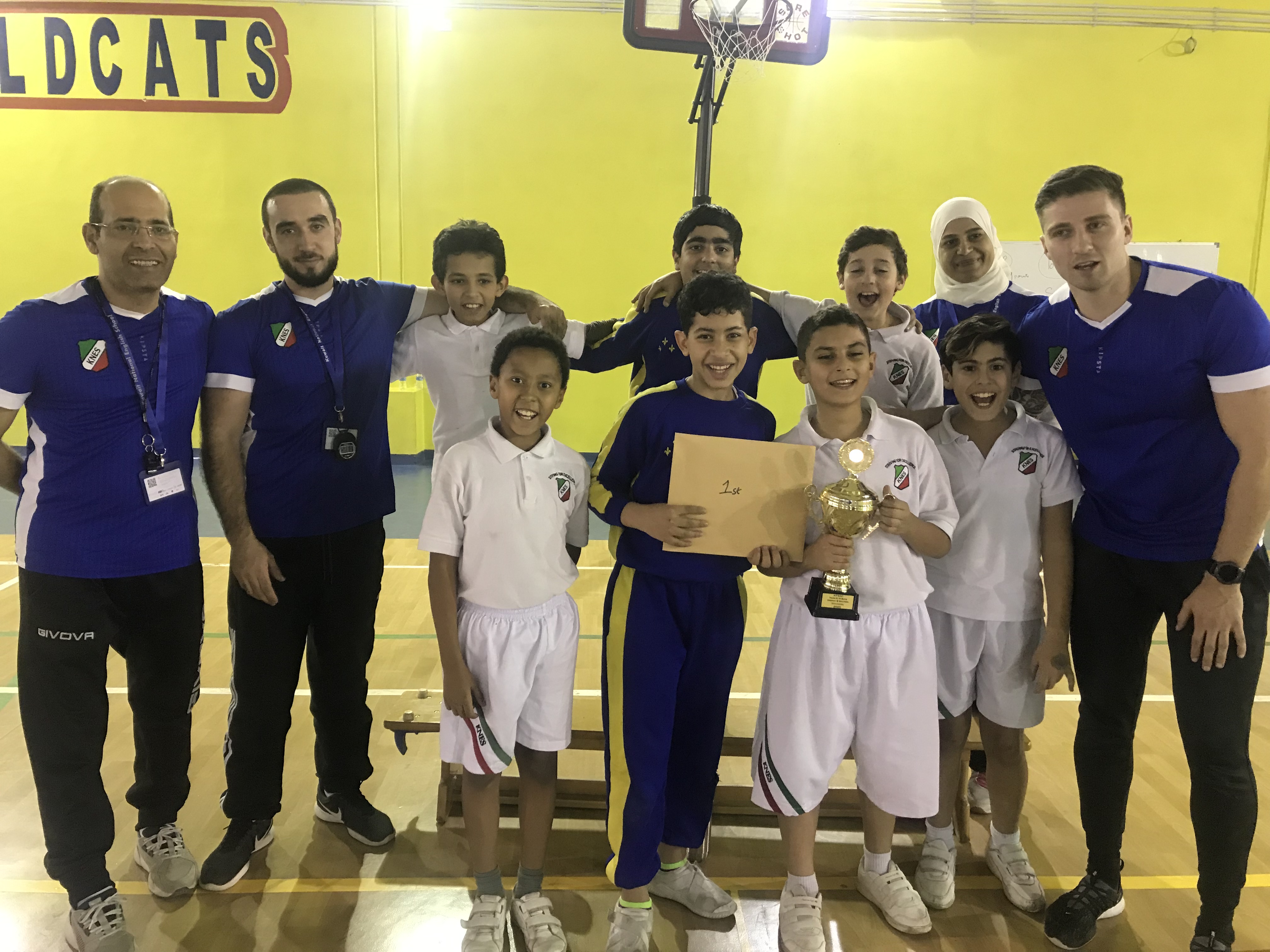 Kuwait National English School Takes 1st Place in the KFSAC Boys Unihoc Tournament (Years 5 & 6)
05 Feb 2020
Kuwait National English School Takes 1st Place in the KFSAC Boys Unihoc Tournament (Years 5 & 6)
On Wednesday 05/02/2020 KNES hosted the annual Unihoc Boys Tournament for years 5-6. At last year's Unihoc tournament the team lost out in 1st place by one goal in the last few minutes of their final match. This year again the boys cruised throw the tournament with 3 wins and 2 draws earning them 17 points in total.
The boys played outstandingly and earned a well-deserved first place with a gold trophy. Every player played to the highest of their ability and didn't stray from their position or role. Our team was made up off attacking players Ahmed Shinaway who scored 7 goals against our opponents. The midfield was held up by George Fadi and Gabbi Valashi who provided a number of assists and goals for the team. In the last third of the pitch we had an often unbreakable defence held up by Kareem Tamer and Mohammed Khalil. Finally we had some fine saves and clean sheets from goalkeepers Abdulrahman El Dib and Zaid Murad.
As always we couldn't be more proud of our team, thank you all! 
---