News
---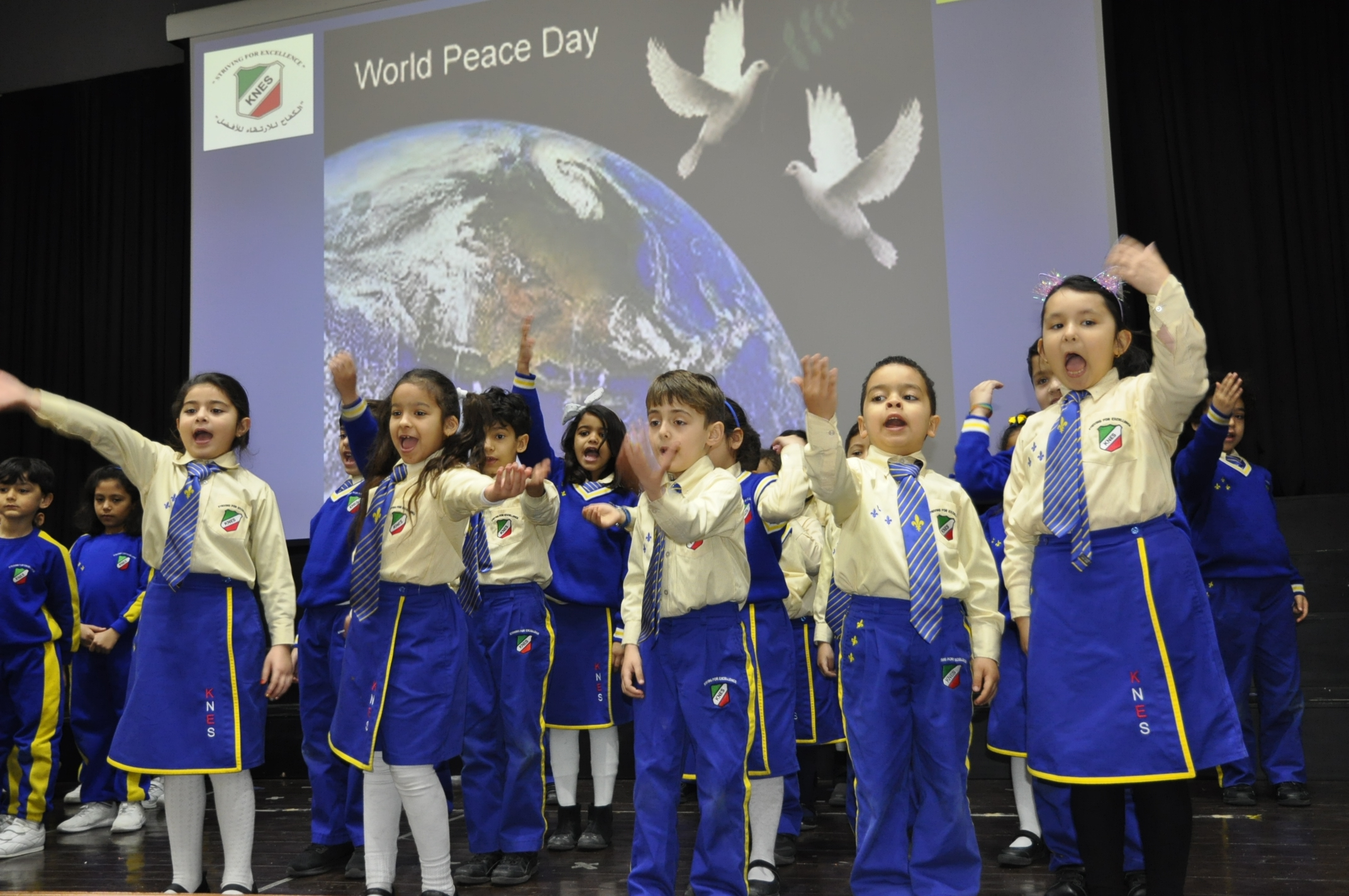 Primary World Peace and Refugee Crisis Assemblies
30 Jan 2020
Peace Day and Refugee Crisis Assemblies at Kuwait National English School
In keeping with the schools mission statement in promoting a culture of peace, justice and cooperation, KS1 pupils of Kuwait National English School celebrated world peace with a Peace Day Assembly which was followed by a Refugee Crisis Assembly in KS2 on Thursday, 30 January 2020.  World peace and a focus on the plight of refugees is marked every year at Kuwait National English School to sensitize the children to the sufferings of war and natural disasters and its impact on humankind and how peace can be a stronger weapon than war.
Both assemblies emphasised that peace is really essential for sustainable development and that people need to work together and strive for sustainable peace. When a peace culture is adopted at a young age, it bears many good fruits. It is very crucial for the young generation to plan for their future by becoming peace-makers everywhere, starting from a small setting to a bigger setting. When a pupil happens to make peace at home he/she makes it at school and then at national and world level.
With posters, songs, poems, skits and PowerPoint presentations, pupils looked at some symbols of peace, they saw the theme of this year's Peace Day, the date when peace day is celebrated, the plight of refugees, what refugees were, the reasons why people became refugees, listened to stories of refugees, how pupils should be treating refugee children at school and how a partnership is really needed in building peace and the results of peace-making as one way to begin to resolve the refugee crisis. 
---