News
---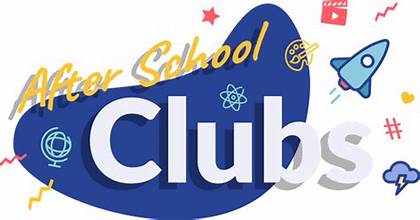 After School Activities / Clubs
02 Oct 2023
Good afternoon, parents
We wanted to take a few minutes to remind parents and students of the many after school activities and Clubs available. The afterschool clubs provide students a wide variety of activities both for personal and academic growth.
Does your child need more social support? We have Football Club, Swimming Club, Music, Robotics, Art, Chess, Board Games, and any other sort of activity our students show an interest in.
We also offer extra academic support in all areas of the Curriculum such as English, Mathematics, Modern Languages etc. This is a very convenient opportunity for students to have a more tailored approach and support for what they specifically need. If they aren't quite keeping up or want to improve their understanding or simply excel, these Clubs are the best way to do it.
After School Clubs are invaluable and support your child's development in all areas of growth!
We all want to give each student the best opportunity to succeed and After School Clubs are one of the best ways, we can achieve that.
Sincerely
Management
Your Partner in Education

Kuwait National English School
---