News
---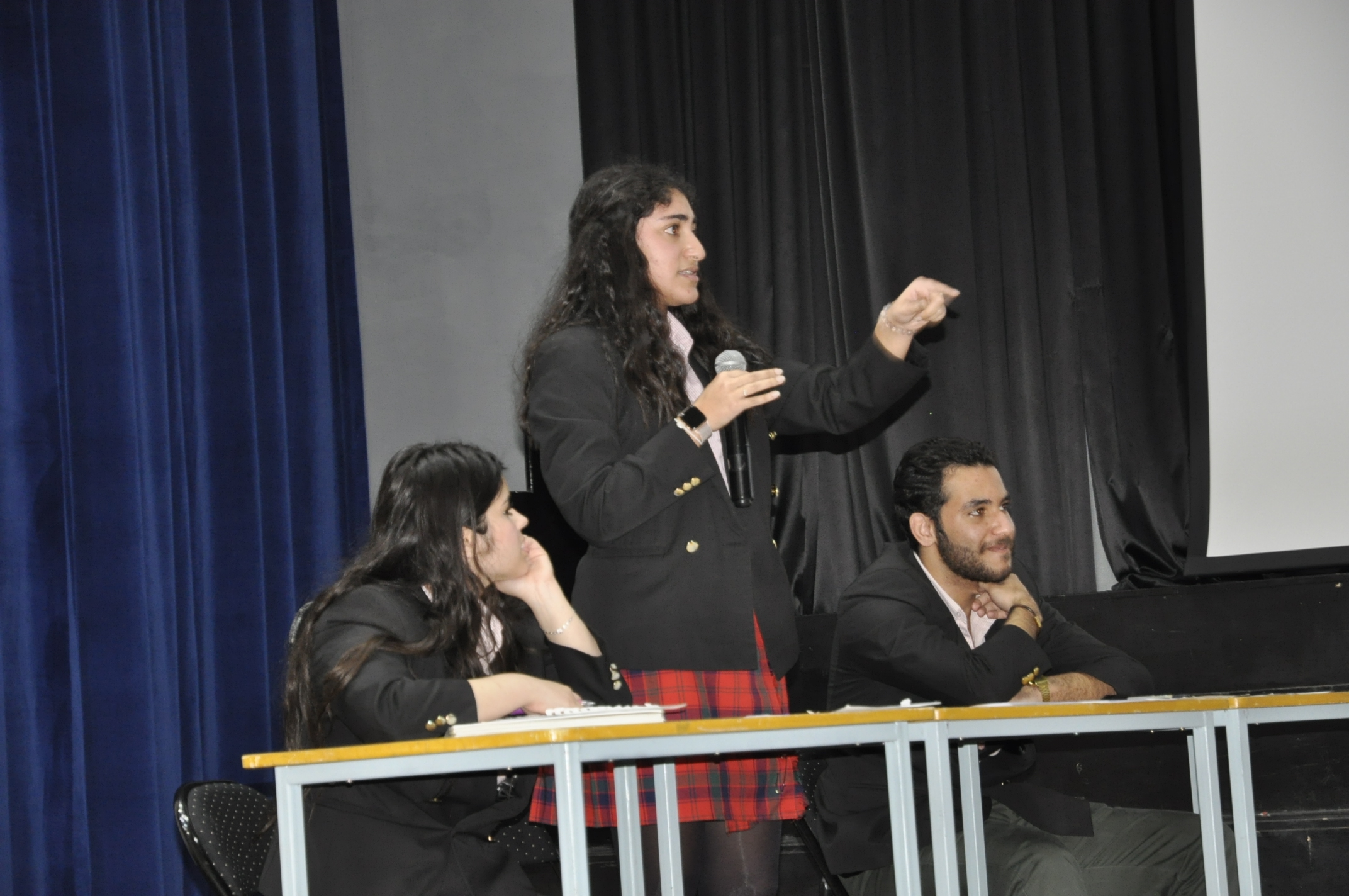 Secondary Debate Competition
05 Dec 2019
Kuwait National English School Debating Competition
Points and counter points, peppy arguments, strong rebuttals and aggressive defense were some of the highlights of the electrifying debate held at Kuwait National English School on Thursday 5th December 2019.
The topic was " Should Expatriates be banned from working in Kuwait" set the stage for a thrilling bout of debating with statistics, facts and figures and a whole lot of striking arguments for and against a ban on expatriates. The teams consisted of year 12 students who have vast experience gained in debating from their participation in the BSME debate in Bahrain some years back.
The teams were set up by a draw.
Team For (Affirmative) Team Against (Negative)
1st Speaker (Rawan Al Shafei) 1st Speaker (Ibrahim Al Hadiya)
2nd Speaker (Fouz Al Tattan) 2nd Speaker ( Iqra Nawaz)
3rd Speaker (Mohammed Al Mohaini) 3rd Speaker (Retaj Al Shafei)
From the moment the bell went off, the gloves were off and both teams ably presented their view points in a structured and organized manner. Points were effectively stated and rebutted by both teams and in the end it came down to the wire as team affirmative secured first place. Team opposition were loudly cheered on for their fighting spirit it was a close call.
The event was well organized and Mahnoor Mudassar (Year 12) ably anchored the event giving snippets at the end of each speaker's presentation. Pouya Masjedi was the time keeper for this event.
School Director Madame Chantal was present throughout the competition and was seen enjoying the performance of the students. Our Director has been a great promoter of debating and such events continue the tradition of KNES offering its students numerous avenues to build and develop their skills. Madame Chantal gave away trophies, medals and certificates to both teams.
---