News
---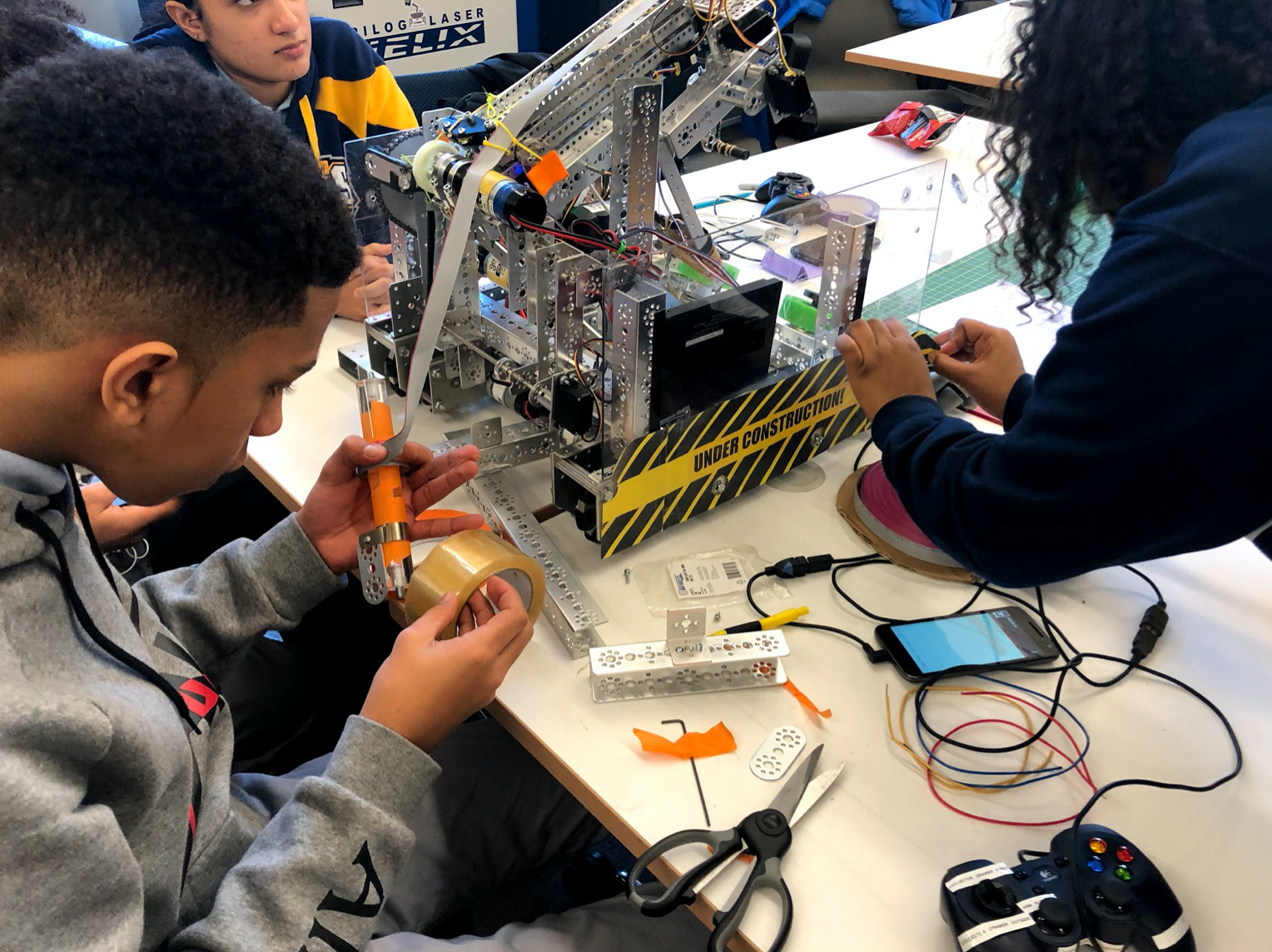 Robotics Fair 2023
19 Mar 2023
Robotics encourages students to work through complex logic problems and improves their critical thinking. In addition to this, it also gives them the ideal environment to learn and execute problem solving activities.
An understanding of robotics gives children numerous avenues to test and explore. It also gives them an excellent space to stretch their creativity, especially if they are already into building things or appear curious about how things work around them. Robotics is a learning tool that leads to a real product.
Students attended the Robotics assembling and coding workshop for over 4 weeks. They were found to be very committed overall. They assembled the robots in the first few weeks. Thereafter the Robots are coded to perform certain actions. Most of the Robots were coded to function using the remote control found in the Lego mindstorm application.
There were four teams. Each team was able to create and demonstrate at least 2 different Robot projects. The Computing teachers were very proud of the efforts made by the participants.
In the upcoming years we are planning to focus more on coding creating more projects with additional Robots to make similar Robot fairs even more successful.
Robotics is a field of technology which incorporates creativity and fun simultaneously along with technical knowledge. Children can design and create amazing machines and devices just by using their creativity.
Robotics allows children to work on their life skills along with social skills. These skills help them to stand out of the crowd in front of their future employers.
Assembling and coding Robots prepares our children for the changes of tomorrow in all aspects of life whether it is personal, educational or professional.
We are very confident that we could do even more successful Robotic fairs in the future.
---