News
---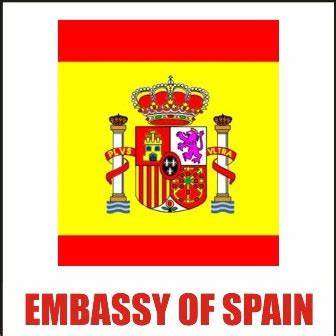 Spanish Embassy Presentation to the students of KNES
05 Mar 2023
The Students of KNES Year 3- Year 7 were very pleased to have hosted a morning with the Deputy Head of Mission for the Spanish Embassy. Ms. Carmen Bravo Paredes took time out of her busy schedule to provide a presentation on the Spanish Language and its importance in our Global Community but also how it links to many other languages. Ms. Paredes demonstrated how the Spanish language is used globally especially in South America, the United States and is an official language of the United Nations.
Ms. Paredes also provided a presentation on the beautiful country of Spain and the vast array of different cultural and artistic aspects it offers tourists. Spain has a variety of culture and traditions which provide multitudes of experiences.
The Deputy Head of Mission was also gracious enough to have a question-and-answer period with the students with the students showing a great interest in Spain at the same time having a great deal of prior knowledge.
KNES has a mission to develop Global Citizens and understanding other cultures is a key component of the development.
We are very thankful for the Spanish Embassy and their cooperation as community partners in our student's education.
---