News
---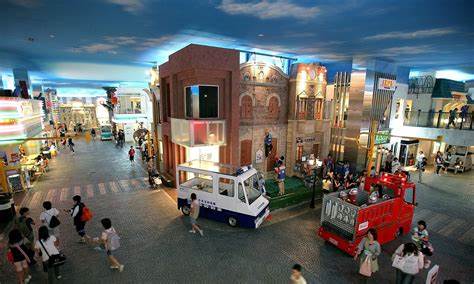 Primary Educational Trip to Kidzania
25 Oct 2022
The Primary children from KNES recently went on a fun filled educational trip to Kidzania at the Avenues Mall.
KidZania is an award-winning concept that is globally recognized for its unique blend of entertainment and education – edutainment. The child-centric city is all about fun! It is also designed to educate and inspire children up to 14 year-olds to get ready for a better world by fostering and developing their life skills in a fun and dynamic setting.
The scaled-down city replicates the real world in a safe and self-contained facility. Children can choose from 78 engaging establishments and role-play 100 exciting roles, which include being a police officer, doctor, journalist or a shopkeeper. KidZania operates like a real city complete with buildings, paved streets, vehicles, a functioning economy, and recognizable destinations in the form of "establishments" sponsored by Marketing Partners who represent leading multi-national, regional, and local brands.
The Primary students had a terrific day and behaved themselves in public with pride and good manners at all times.
Yet another opportunity to be proud of our students.
---