News
---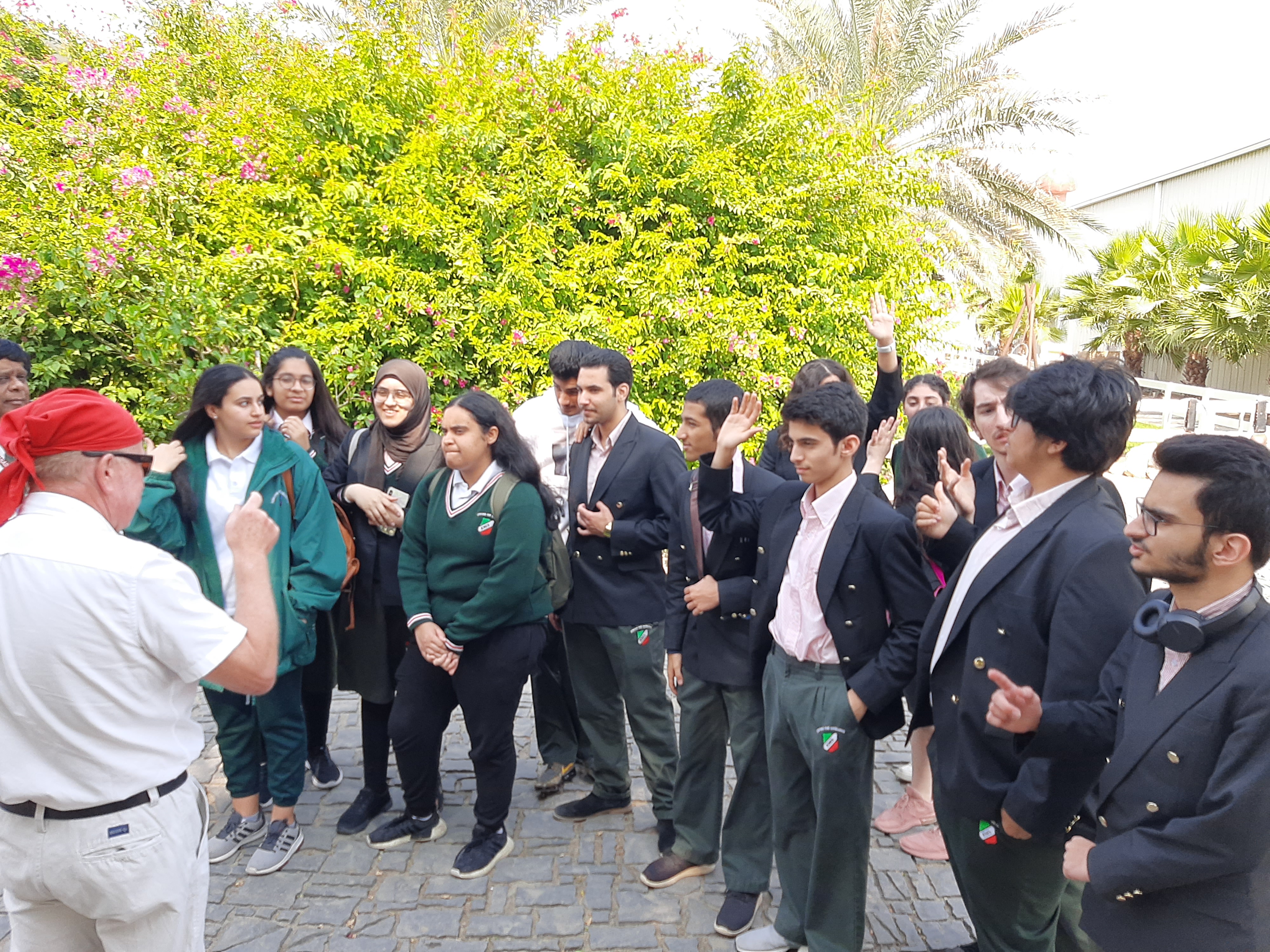 Sixth Form Trip to Yasmin Farms at Wafrah
18 Nov 2019
Sixth Form Field Trip to Yasmin Farms
Sixth form students of Kuwait National English School were part of an educational trip to the Yasmin Farms at Wafrah on the 19th of November 2019. Yasmin farms is part of Kuwait Agro For General Trading & Contracting Company and their sprawling farm at Wafrah is a delightful destination to understand farming methods, irrigation systems, Dairy farming and aquaponics. The trip was part of sustained efforts to enhance learning and understanding and combine fun with education. They trip was cross-curricular in nature as it provided students with the opportunity to understand scientific learning with management concepts and skills.
The farms are well maintained and have a wide range of animal species like chicken, ducks, turkey, hares, rabbits and goats. The dairy farm has robust milk-yielding cows that are milked 3 times a day. The fresh milk is then pasteurized in their super bacteria free processing unit. Students watched the process of milk pasteurization and understood the complex process of ensuring that everything was free of contamination and harmful bacteria. The farms also produce their own natural yoghurt, laban, milk and cheese. A unique feature is that these are free of any preservatives. Students were happy to buy these farm-fresh products and take them home. They also plucked fresh vegetables from the farm.
Students then visited the vegetable farm and got the opportunity to see a wide variety of lush green vegetables like bell peppers, French beans, okra, gourds and melons.
Our students were interactive and keenly listened to details provided by the Animal Farm Manager Mr. Edmund Piper. Students had a sumptuous lunch at the Farm cafeteria that uses ingredients produced at the farm. It was a great experience and a change from the usual trips to corporate businesses. We hope to arrange more such visits in the near future.
---