News
---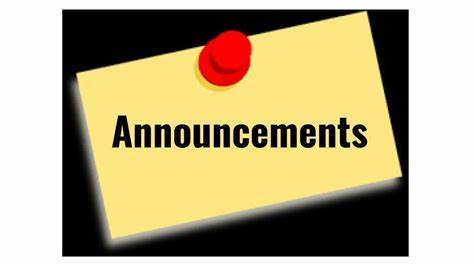 Announcement from the School Assistant Director
06 Feb 2022
Kuwait National English School – Secondary Department
Kuwait National Day 2022, Isra and Mi'raj, External Examination from the UK
Dear Secondary Parents,
School Holiday (February 20 – February 28, 2022):
Kuwait National English School will get a seven-day holiday from February 20 until February 28, 2022 to mark the Independence Day, the Liberation Day, and Al Israa Wal Miraj. School will resume on Tuesday March 01, 2022 at 7:00 am.
National Day and Liberation Day of Kuwait
This year, we are celebrating Kuwait's 61st National Day and 31st Liberation Day. Kuwait independence was declared on June 19, 1961. The National Day is followed on the 25th of February since 1961. This time it is 61st year of celebration. Every year (since 1991) aside from the National Day, Kuwait also celebrates Liberation Day every 26th of February.
National Day and Liberation of Kuwait are celebrated at Kuwait National English School. KNES conducts flag raising ceremonies, singing of the National Anthem and cultural events. Students perform various activities in the event. Our campus is adorned with flags and strings of lights. It is also a special day when we all get together to thank and remember our great freedom fighters who fought to ensure that we have a free Kuwait in honour of the country's independence from Iraq after the first Gulf War.
Isra and Mi'raj:
The Isra' and Mi'raj are the two parts of a Night Journey that the Prophet Muhammad (Pbuh) (570–632) took during a single night around the year 621. In the Isra' part of the journey, Prophet Muhammad (Pbuh) travelled on the back of the winged steed Buraq to Al-Aqsa Mosque where he leads other Prophets in prayer. In the next part of the journey, the Mi'raj, Prophet Muhammad (Pbuh) ascends into heaven where he individually greets the Prophets and later, speaks to God, who gives Prophet Muhammad (Pbuh) instructions to take back to the Muslims regarding the details of prayer.
Registration for External Examinations from the United Kingdom (May/June 2022 session):
Kuwait National English School is a registered centre of external examinations. Presently, we have already registered all our KS4 and KS5 students to sit the following external examinations:
Ø Cambridge International General Certificate of Secondary Education (IGCSE)
Ø Cambridge International Advanced Subsidiary Level (AS Level)
Ø Edexcel/Pearson: International GCSE, International Advanced Subsidiary and International Advanced Level.
Statement of entries have already been given to our students. External examinations will take place in our school theatre. They will start on March 30, 2022 and will end on June 29, 2022.
Re-registration:
Reregistration for the next academic year (2022/2023) is in progress. The school is making giant strides towards overall improvements in all spheres (academic, enrichment program, upgraded facilities etc.) and there is no better time to reserve a place than now. Please register your child to secure a place for the next academic year.
Once again, congratulations on the National Day and wish you all a happy 61st Kuwait National Day 2022 celebration!
Yours sincerely,
Dr. Raouf Khodabocus, BSc, MSc, PhD, FCIC (Canada)
Assistant General Director, Kuwait National English School, Hawally, State of Kuwait
---