News
---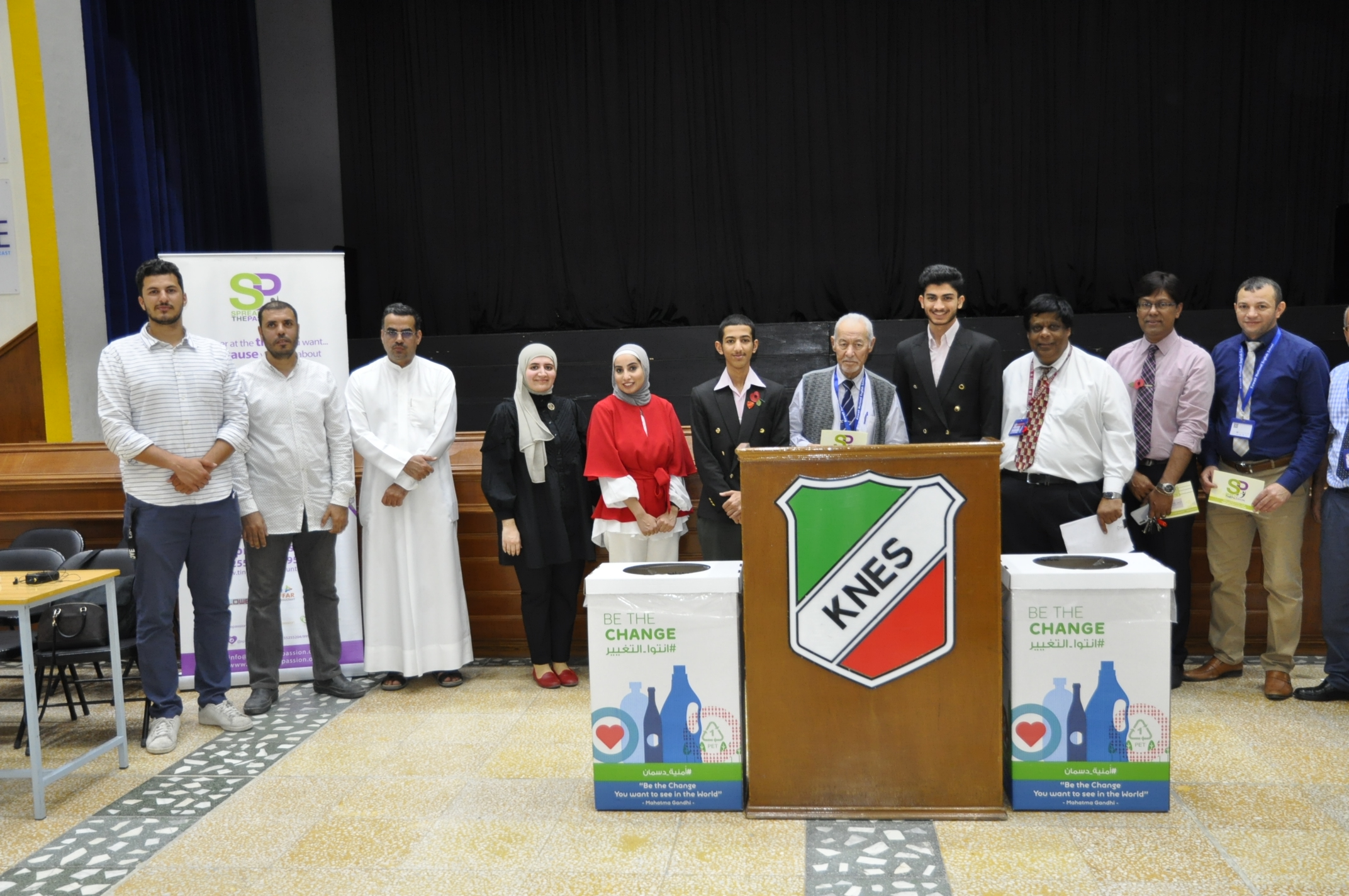 Spread the Passion - Plastic Recycling
06 Nov 2019
Spread The Passion presentation at Kuwait National English School
Spread The Passion whose mission is 'make giving a part of your living' organized an exciting and informative presentation on the dangers of plastic use in our lives today.  Spread The passion is a non-profit organization that connects individuals and teams with volunteering opportunities.  The team demonstrated how plastic can be recycled and thereby create a more friendly and healthy environment not just for us but also for future generations. The purpose was to encourage our students to volunteer to give some of their time to creating a safer environment. Kuwait National English School promotes more than just classroom engagement for our students. We believe in Global citizenship and therefore provide our students with the opportunity to be aware and to also become contributing members of the society. This event was another step in that direction.
KNES has now volunteered to be a part of this event and have pledged to collect in ten thousand plastic bottles which will be recycled. In this way we reduce the need for more plastic. KNES is up to the challenge and our students have already embarked on this mission.
We are thankful to Spread The Passion for their involvement in this and very important social cause.
Our students Ibrahim Al Hadiya ( school Prefect) and Pouya Masjedi spoke about the importance of a safer and plastic- free environment.
It was a very educational presentation and there is a lot of enthusiasm among students to meet the target
---