News
---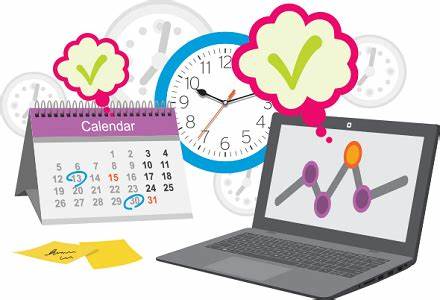 Secondary School Online Timetable and update
01 Sep 2021
Re: Preparation for easing restrictions and returning to Teaching and Learning in the Secondary Department
Dear Secondary Parents,
Enhancement in teaching and learning: Recognizing the importance of in-person learning, KNES students will return to class in September 2021. With appropriate public health and safety measures in place, we are committed to ensuring the return to school is safe for students, teachers and staff. We are following the advice of the Ministry of Education and the Ministry of Health of Kuwait by taking proactive and preventative action to protect KNES population. I remain optimistic that the academic year 2021/2022 will be better than previous years. Students are looking to all of us to instill confidence in their hearts. KNES will continue to work together to protect your child/Children's safety and their learning experience. Nothing matters more.
Covid-19: KNES went all-remote in March 2020. Now in September 2021, students will soon be returning to the classroom for the first time since the pandemic started. Students have grown a lot over the past 17 months, and the world around them has changed dramatically. It has been a difficult period, filled with unexpected challenges and financial pressures, as the whole world fight against Covid-19. There is no question that KNES community have shown incredible fortitude and determination throughout this pandemic. I am appealing to every one of you to remain vigilant and not to compromise school safety and to continue to lead by example by strictly following safety protocols and in supporting each other.
Creating a better future for our pupils: The pandemic may be easing, but a new set of emotional challenges has only just begun. We have all gone through a tremendous amount of change and stress this past year in every aspect of our lives. Now we are being asked to change back, it is a time of tremendous change, and it's good to remind ourselves that all change is stressful. We like to feel we are in control and can predict the future but there will be a period of adjustment for both students and staff. The challenge is that we are all going to have to live with a certain amount of uncertainty. Rest assure that Kuwait National English School will manage the transition sensibly.
Timing of the secondary school day (September 05, 2021 onwards):
Registration (7:15 am – 7:45 am)
Lesson 1 (7:45 am – 8:45 am)
Lesson 2 (8:45 am – 9:45 am)
Lesson 3 (9:45 am – 10:45 am)
Break (10:45 am – 11:05 am)
Lesson 4 (11:05 am – 12:05 pm)
Lesson 5 (12:05 pm – 1:05 pm)
Break (1:05 pm – 1:25 pm)
Lesson 6 (1:25 pm – 2:25 pm)
Important Upcoming Events:
September 01 & 02, 2021 Students collect resources and log in detail from the school
Sunday September 05, 2021 Start of online teaching for Secondary students (Sept. 05)
Sunday September 26, 2021 Secondary students will return to class (Sept. 26)
October 17 – 21, 2021 Mid Term Holiday
November 04, 2021 No school – CPD for staff
December 05 – 16, 2021 First Term Exams
December 17 – January 03, 2022 Holiday
Note: The full tentative School calendar for 2020/21 can be found on our school website.
Please stay safe and positive.
Sincerely,
Dr. Raouf Khodabocus, BSc, MSc, PhD, FCIC (Canada)
Head of Secondary
---