News
---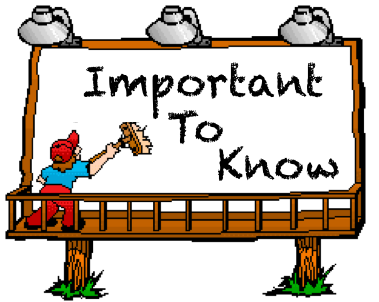 Letter to Secondary Pupils and Parents December 2020
30 Nov 2020
Dear KNES Secondary students and parents,

While the pandemic situation is evolving globally, we all have been affected in some way by COVID-19. This is a challenging time filled with uncertainty that requires adaptation for everyone. The Kuwait National English School is no different.

Delivery method:
I would like to express my thanks to all of you for your support over the first term. KNES is currently preparing various scenarios and plans for the remainder of this academic year. Although we may not have all the answers at this time, please be assured that KNES is committed to ensuring the academic success of our students. Whether teaching and learning is classroom based, remote or a combination of both, the quality of learning at KNES will not change. KNES is ready to help students achieve their academic goals and provide students with a world-class British education. We will continue to take direction from the Ministry of Education to ensure the safety and health of all our students, staff and the wider community.
First Term Examination/Assessment/Mock Examination:
Your child has already had many opportunities to participate in computer-based testing platform. You have received three reports for your child already: The September, October, and November Monthly Reports. Furthermore, at the end of every week the Secondary staff produce a newsletter informing you of activities and curriculum matters. Weekly, Form Tutors present students with the following awards: Weekly Star, Outstanding Attendance, Best Achievement, Best Effort, Best House Points total and Global Citizenship award.
Your child will be taking the end of first term computer-based Assessments/Examinations/Mock Examination from December 01, 2020 – December 16, 2020.

Some key dates for your diary:
| | |
| --- | --- |
| Tuesday January 05, 2021 | Beginning of Second Term Classes. |
| Thursday January 07, 2021 | First Term Report will be sent to parents |
| January 18, 19 & 20, 2021 | Online Parent Teachers conference. Time: 6:00 pm – 7:00 pm. |
| February 21 – 25, 2021 | The National day holiday |
| March 25, 2021 | Last day of second term. |
| March 28, 2021 - April 01, 2021 | Spring holiday |
I am profoundly proud of the resilience of the Kuwait National English School community for quickly adjusting to the directives of the Kuwaiti government. I will continue to inform our community of updates as they become available through email and on our school website.

I encourage everybody to support one another with empathy and compassion during this time of uncertainty. Stay healthy and stay safe.

Yours sincerely,
Dr. Raouf Khodabocus, BSc, MSc, PhD, FCIC (Canada)
Head of Secondary, Kuwait National English School, Hawally, Kuwait.
Reregistration for the next Academic Year 2021/2022 is now open.
---