News
---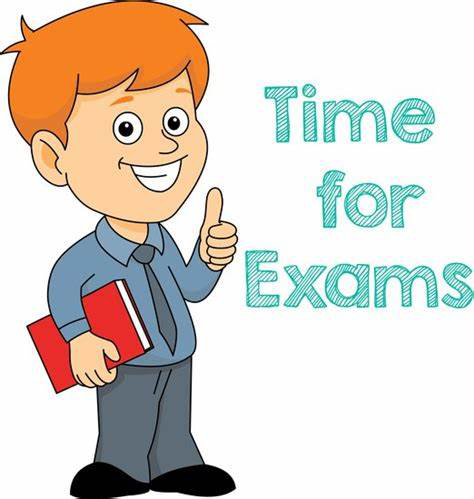 Secondary Mock Exam / Assessments - Mock Exams Term 1
14 Nov 2020
Re: Online First Term Examinations/Assessment/Mock Examinations
(December 01 – December 16, 2020)
Dear Secondary Parents of Kuwait National English School,
I hope you and your family are well. During this period of Covid-19 crisis, we are closely monitoring the advice and guidance from the Ministry of Education in Kuwait.
I am writing to inform you of the forthcoming online school examinations for your child. As I am sure you appreciate, the examinations are an important part of your child's education, as these will give an early indication of how well your child is performing, in addition to allowing teachers to see how we can best support him/her in the remaining two terms of school. During this time, your child/children will gain knowledge and understanding of this important process in preparation for the external examinations from the UK at the end of Year 11, 12 and 13.
A copy of your child's examination timetable follows this letter. Students should attend their e-learning classes as normal during the examination period and their subject teachers will arrange for them to attend their examinations at the appropriate time according to the schedule below. Where possible, the examinations will take place during lesson time or after 1:30 pm. If students do not have examination scheduled in their lesson, then normal lessons will run and attendance will be taken. All our secondary teachers are aware of when students have examinations and will plan accordingly.
It is the responsibility of all students to be in school uniform, have suitable equipment, open the camera of their computer, be connected to the internet and abide by their teachers' instructions. If your child has any questions about their online examinations, they should ask their subject teacher directly as soon as possible.
I wish all of our students the best of luck in their first term examinations/Assessments/Mock examinations!
Few things have been left unaffected by Covid-19 – even examinations!
Stay healthy, stay safe and m

any thanks for your continued support.
Yours sincerely,
Dr. Raouf Khodabocus, BSc, MSc, PhD, FCIC (Canada)
Head of Secondary, Kuwait National English School
Hawally, Kuwait
Academic Year 2020 – 2021 Kuwait National English School Secondary Department
First Term Examination/Assessment/Mock Examination Time Table
DATE

YEAR 7A First Term Exams (Dec. 01 – 16, 2020)

DATE

YEAR 7B First Term Exams (Dec. 01 – 16, 2020)

Tuesday

Dec. 01

Tuesday

Dec. 01

Wednesday

Dec. 02

(L2: 9:05 – 9:35)

Geography

L7: (12:15 – 12:45)

P.E.

Wednesday

Dec. 02

L7: (12:15 – 12:45)

P.E.

(L8: 12:50 – 1:20)

Geography

Thursday

Dec. 03

L4: (10:20 – 10:50)

Art

Thursday

Dec. 03

(L6: 11:35 – 12:05)

Art

Sunday

Dec 06

L9: (1:30 – 2:30)

Science

Sunday

Dec 06

L5 & 6: (11:00 – 12:05)

English

Monday

Dec 07

Monday

Dec 07

L8: (12:50 – 1:50)

Science

Tuesday

Dec. 08

L1 & 2: (8:30 – 9:35)

English

Tuesday

Dec. 08

Wednesday

Dec. 09

L2: (9:05 – 9:35)

Arabic

L3: (9:45 – 10:15)

DT

Wednesday

Dec. 09

L1: (8:30 – 9:00)

Arabic

L2: (9:05 – 9:35)

Computer

(L4: 10:20 – 10:50)

DT

Thursday

Dec. 10

L2: (9:05 – 9:35)

History

L7: (12:15 – 12:45)

Mathematics

L8: (12:50 – 1:20)

Computer

Thursday

Dec. 10

L3: (9:45 – 10:15)

Mathematics

(L4: 10:20 – 10:50)

History

Sunday

Dec 13

L6: (11:35 – 12:05)

French

Sunday

Dec 13

L7: (12:15 – 12:45)

KSS

Monday

Dec 14

L2: (9:05 – 9:35)

KSS

Monday

Dec 14

(L4: (10:20 – 10:50)

Islamic

Tuesday

Dec. 15

L8: (12:50 – 1:20)

Islamic

Tuesday

Dec. 15

L7: (12:15 – 12:45)

French

Wednesday

Dec. 16

Wednesday

Dec. 16
DATE

YEAR 8A First Term Exams (Dec. 01 – 16, 2020)

DATE

YEAR 8B First Term Exams (Dec. 01 – 16, 2020)

Tuesday

Dec. 01

L5: (11:00 – 11:30)

Geography

Tuesday

Dec. 01

L6: (11:35 – 12:05)

Geography

Wednesday

Dec. 02

L1 & 2: (8:30 – 9:35)

English

L5: (11:00 – 11:30)

P.E.

Wednesday

Dec. 02

L5: (11:00 – 11:30)

P.E.

Thursday

Dec. 03

Thursday

Dec. 03

L5 & 6: (11:00 – 12:05)

English

Sunday

Dec 06

L1: (8:00 – 9:00)

DT

Sunday

Dec 06

L6: 11:35 – 12:05

DT

Monday

Dec 07

L1: (8:00 – 9:00)

Science

Monday

Dec 07

L6: 11:35 – 12:05

Science

Tuesday

Dec. 08

L1: (8:00 – 9:00)

Arabic

L2: 9:05 – 9:35

Art

Tuesday

Dec. 08

L3: (9:45 – 10:15)

Arabic

L7: (12:15 – 12:45)

Art

Wednesday

Dec. 09

(L7: 12:15 – 12:45)

History

Wednesday

Dec. 09

(L1: 8:30 – 9:00)

History

L6: 11:35 – 12:05

Computer

Thursday

Dec. 10

L4: 10:20 – 10:50

Computer

Thursday

Dec. 10

Sunday

Dec 13

L6: (11:35 – 12:05)

French

L7: (12:15 – 12:45)

Mathematics

Sunday

Dec 13

L2: (9:05 – 9:35)

Mathematics

Monday

Dec 14

L5: (11:00 - 11:30)

Islamic

Monday

Dec 14

L5: (11:00 – 11:30)

French

L7: (12:15 – 12:45)

Islamic

Tuesday

Dec. 15

L7: (12:15 – 12:45)

KSS

Tuesday

Dec. 15

L8: (12:50 – 12:30)

KSS

Wednesday

Dec. 16

L4: (10:20 – 10:50)

French

Wednesday

Dec. 16
Academic Year 2020 – 2021 Kuwait National English School Secondary Department
First Term Examination/Assessment/Mock Examination Time Table
DATE

YEAR 9A First Term Exams (Dec. 01 – 16, 2020)

DATE

YEAR 9B First Term Exams (Dec. 01 – 16, 2020)

Tuesday

Dec. 01

Tuesday

Dec. 01

L7: (12:15 – 12:45)

Business

Wednesday

Dec. 02

L4: (10:20 – 10:50)

Business

Wednesday

Dec. 02

Thursday

Dec. 03

(11:40 – 1:00)

English

Thursday

Dec. 03

(11:40 am – 1:00 pm)

English

Sunday

Dec 06

L 5 & 6: (11:00 – 12:05)

Science

Sunday

Dec 06

L 5 & 6: (11:00 – 12:05)

Science

Monday

Dec 07

L4: (10:20 – 10:50)

Arabic

L6: (11:35 – 12:05)

P.E.

(L7: 12:15 – 12:45)

DT

Monday

Dec 07

L2: (9:05 – 9:35)

DT

L5: (11:35 – 12:05)

P.E.

L7: (12:15 – 12:45)

Arabic

Tuesday

Dec. 08

L7: (12:15 – 12:45)

Islamic

Tuesday

Dec. 08

(L5: 11:00 – 11:30)

History

(L6: 11:35 – 12:05)

Islamic

Wednesday

Dec. 09

L5: 11:00 – 11:30

Computer

Wednesday

Dec. 09

L7: 12:15 – 12:45

Computer

Thursday

Dec. 10

(L2: 9:05 – 9:35)

Art

(L3: 9:45 – 10:15)

History

(L6: 11:30 – 12:05)

Geography

Thursday

Dec. 10

(L1: 8:30 – 9:00)

Geography

(L5: 11:00 – 11:30)

Art

Sunday

Dec 13

L3: 9:45 – 10:15

French

L6: (11:35 – 12:05)

Mathematics

Sunday

Dec 13

L3: (9:45 – 10:15)

Mathematics

Monday

Dec 14

Monday

Dec 14

L1: 8:30 – 9:00

French
DATE

YEAR 10 First Term Exams (Dec. 01 – 16, 2020)

Tuesday

Dec. 01

L 5 & 6: (11:00 – 12:05)

Physics

L9: (1:30 – 2:30)

Sociology (Y10 Opt 3)

Wednesday

Dec. 02

L1 & 2: (8:30 – 9:35)

Arabic

(Yr 10 Opt 3 & Opt 5)

(11:40 am – 1:30 pm)

English

Thursday

Dec. 03

(L1 & 2: (8:30 – 9:00)

Geography

L 3: (9:45 – 10:15)

Art Part 1

L7 & 8: (12:15 – 1:20)

P.E.

Sunday

Dec 06

L1: (8:00 – 9:00)

Biology

Year 10 Opt 1

L 7: (12:15 – 12:45)

Art Part 2

L9: (1:30 – 2:30)

Accounting

Y10 Opt 4

Monday

Dec 07

L 3 & 4: (9:45 – 10:50)

Chemistry

L5: (11:35 – 12:05)

P.E.

L7 & 8: (12:15 – 1:20)

Computer

Year 10 Opt 3

Tuesday

Dec. 08

L9: (1:30 – 2:30)

Business Studies

Y10 Opt 5

Wednesday

Dec. 09

L1: (8:00 – 9:00)

Biology

Year 10 Opt 3

L 7 & 8: (12:15 – 1:20)

English Lit

Yr 10 Opt 6

L9: 1:20 – 2:20

Computer

Yr 10 Opt 5

Thursday

Dec. 10

L8 & 9: (12:50 – 2:30)

Mathematics

L9: (1:30 – 2:30)

Business Studies

Y10 Opt 1

Sunday

Dec 13

(L6: 11:35 – 12:05)

Islamic

L9: (1:30 – 3:30)

History

Monday

Dec 14

L4: (10:20 – 10:50)

Economics

Y10 Opt 2

L8: 12:50 – 1:20)

Arabic
Academic Year 2020 – 2021 Kuwait National English School Secondary Department
First Term Examination/Assessment/Mock Examination Time Table
DATE

YEAR 11 First Term Exams (Dec. 01 – 16, 2020)

Tuesday

Dec. 01

L1 & 2 (8:30 – 9:35)

Geography

L 4 & 5: (10:20 – 10:50)

Art Part 1

(11:40 am – 2:40 pm)

English (11A)

Wednesday

Dec. 02

L1 & 2: (8:30 – 9:30)

Physics Paper 1

L5: (11:00 – 11:30)

English Litt (P1)

Year 11 Opt 6

L8: (12:50 – 1:20)

P.E.

L9: (1:30 – 2:30)

Business Studies

Y11 Opt 1 & 5

Thursday

Dec. 03

(L3 & 4: 9:45 – 10:50)

Geography Paper 2

L 7 & 8: (12:15 – 1:15)

Physics Paper 2

L9: (1:30 – 2:45)

Accounting

Y11 Opt 4

Sunday

Dec 06

(L1 & 2: 8:30 – 9:35)

Geography Paper 4

L 7: (12:15 – 12:45)

Art Part 2

L9: (1:30 – 2:30)

Economics

Y11 Opt 2

Monday

Dec 07

L4 & 5: (10:20 – 11:20)

ICT (Opt 3)

(11:40 am – 2:40 pm)

English (11B)

L9: (1:30 – 2:30)

Accounting (Opt 4)

Tuesday

Dec. 08

L4 & 5: (10:20 – 11:20)

ICT (Opt 5)

L9: (2:00 – 2:30)

Art Part 3

Wednesday

Dec. 09

L2: (9:05 – 9:35)

Art Part 4

L3 & 4: (9:45 – 10:50)

Arabic (Option 3)

L5: (11:00 – 11:30)

English Litt (P2)

Year 11 Opt 6

L9: (1:30 – 2:30)

Sociology (Opt 3)

Thursday

Dec. 10

L8: (14:30 - )

Biology (Opt 1)

Sunday

Dec 13

L1: (8:30 – 9:00)

History Paper 4

L5: (11:00 – 11:30)

French (Listening)

(L7: 12:15 – 12:45)

Islamic

L9: (1:30 – 2:30)

Biology (Opt 3)

Monday

Dec 14

L8 & 9: (12:50 – 2:30)

Mathematics

Tuesday

Dec. 15

L 4 & 5: (10:20 – 11:30)

Chemistry Paper 1

L6: 11:35 – 12:05

French (Writing)

L8: (1:30 -2:30)

Chemistry Paper 2

Wednesday

Dec. 16

L7: (1:30 – 3:00)

History Paper 1
DATE

YEAR 12 First Term Exams (Dec. 01 – 16, 2020)

Thursday

Dec. 03

(L4 & 5: 10:20 – 11:30)

AS/A Level - Geography Paper 1

Sunday

Dec 06

L6 & 7: (11:35 – 12:45) Year 12 AS

AS/A Level - Biology (Edexcel)

Thursday

Dec. 10

(L4 & 5: 10:20 – 11:30)

AS/A Level - Geography Paper 2

Saturday

Dec. 12, 2020

(11:00) Year 12

AS French Exams

(Edexcel/Pearson)

Tuesday

Dec. 15

L7 & 8: (12:15 – 1:20)

AS/A Level - Mathematics
---