News
---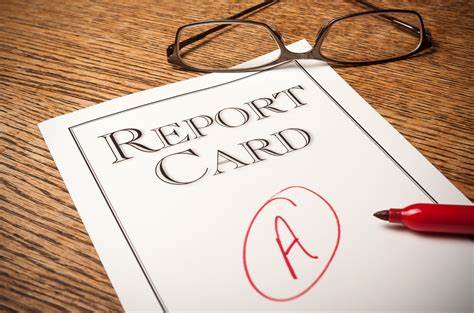 Update from the Secondary Department
22 Oct 2020
Dear Secondary Parents,
Nothing is more important than the health and safety of our students, staff and families. We continue to follow all COVID 19 -related safety procedures as laid down in our reopening plan. Enhanced Safety Protocols is being followed. Approved chemicals are regularly being sprayed throughout the school to disinfect the building and classrooms. Daily temperature scans is conducted prior to entering the school premises in the morning. All our staff who have been on campus since the 2nd of August, have been wearing their face masks and strictly following sanitation procedures to keep our campus as safe as possible! The school nurse is monitoring staff closely for any sign of potential illness. She is evaluating the situation and poised to determine if further precautions or notifications are necessary. When we work together, we can ensure the safety of everyone in our school community.
Update on Kuwait National English School E-Learning: As we finished five weeks of the first term, our E-
Learners are feeling comfortable online! Our teachers have been working non-stop to find ways to enhance their instructions and fully utilize all the digital resources available. They are working very hard to master teaching students online. It is quite a difficult task to manage the various intricacies of Microsoft Education (KNES E-Learning platform), online textbooks and other resources simultaneously. I am confident that it is getting better and better every day as everyone adjusts to the new routines!
Please see below for some important information:
Ø Monthly Reports: For all our secondary E-learners, the September Monthly Reports were electronically sent home to students and pupils. Please follow-up with your child to ensure the sharing of this academic information. In the near future you will also receive the October and the November Monthly Reports.
Ø First Term Report: During the month of December, Test and Mock Examinations will be given by teachers. This means that students will be taking First Term Exams from December 1st through December 16th and teachers will be submitting First Term Reports on January 07, 2021.
Ø Update on Form Tutors: I also want to inform parents that we have allocated more teachers to cater for our children. The secondary form tutors are tabulated below:
Secondary Department Form Tutors

YEAR

STAFF

DEPARTMENT

ROOM

7A

Ms. Gabriella Eastwood

Art and Design

B14

7B

Mr. Alex Whewall

History (Humanities)

B09

8A

Mr. Khamis Mohammed

Science (Chemistry & Physics)

G10

8B

Ms. Constance Walcott

ICT/Computer Sciences

B15

9A

Mr. Charlton Pick

Geography (Humanities)

B8

9B

Mr. Abdulkadir Ali Jeilani

Mathematics

B21

10A

Mr. Chacko Varghese

Business Studies

B11

10B

Mr. Mujibul Islam

Mathematics

B20

11A

Ms. Priyadarshi Bynipudi

Science (Biology)

G09

11B

12

Mr. Michael Bardi

English and English Literature

B25
Ø Holidays: We recognize that holidays are an important time of the year for families to reconnect. We just had our Mid-term holiday (October 18 – 22). I hope your child used the time off wisely. As you are now planning for the winter holidays and are making arrangements, please keep in mind that the first semester will be ending on December 16th. The second semester of the school will begin on January 5th.
We appreciate your flexibility and support. Let's continue to work together to keep our students safe, healthy and engaged in their learning.
Kind regards,
Dr. Raouf Khodabocus, BSc, MSc, PhD, FCIC (Canada)
Head of Secondary, Kuwait National English School
---