News
---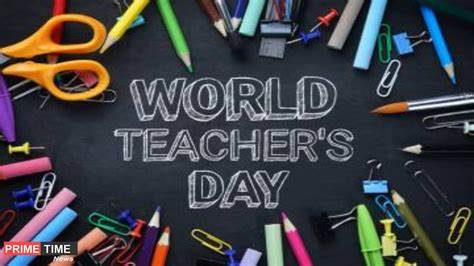 World Teachers Day Recognition from the School Director
05 Oct 2020
In 2020, World Teachers' Day celebrates teachers with the theme "Teachers: Leading in crisis, reimagining the future". It provides an occasion to celebrate the teaching profession worldwide, take stock of achievements, and draw attention to the voices of teachers, who are at the heart of efforts to attain the global education target of leaving no one behind.
We would be remiss to not recognize the great efforts made by parents and guardians in this extraordinary time as they engage in their child's education and partner with teachers more than ever to provide children with the necessities of an education.
Teachers and parents have faced enormous obstacles in 2020 but they have done so positively and in a way that is responsive to the needs of children, which a Global Pandemic has negatively affected the foundations of children's needs.
Kuwait National English School is very proud of the quick response and creative development of its teachers to ensure that children receive a well-rounded education even through the many difficulties faced.
Thank you to all teaching and support staff for your dedication and putting children at the heart of your everyday efforts!
Sincerely
Kuwait National English School
School Director
Madame Chantal Al Gharabally
---