News
---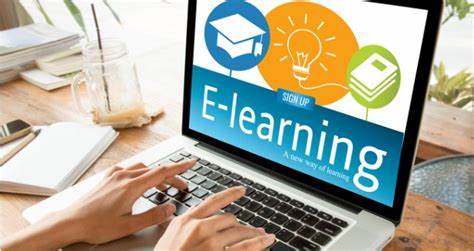 Parent Reflections on E-Learning Spring 2020
27 May 2020
Looking back at E-Learning Term 3 2019-2020
The 2019-2020 Academic Year has been a uniquely challenging and unprecedented teaching and learning experience. Due to the Global Pandemic the students, teachers, school and parents all needed to adapt to a new way of teaching and learning.
It was never an option for children to lose their education and everyone stepped up to the challenge.
Our eLearning started running as soon as the government closed all schools on March 1st. Our school, the staff and the students with the support of parents at home had moved very fast to provide throughout the school, first distant learning and as soon as we had permission from the Ministry of Education we moved to lessons on line with direct interaction between teachers and students in all subjects of the curriculum from EYFS to Year 13. We are proud of the students, all working digitally and communicating on line and showing great resilience and commitment.
At KNES we looked back at the e-Learning experience as a rewarding and successful achievement. The success was achieved through community cooperation and not enough credit can be given to everyone involved!
Below are just a few of some of the comments made by parents regarding the e-Learning experience.
Ø

I would like to thank you for the successful management of the E-learning. Although most of the British schools have finished the E-learning early but KNES E- learning was longer than them, which makes me a proud mother that my kids are in KNES, because this proves that the school wants to cover all the required curriculum for the benefits of our kids. Thank you!
Ø

Thank you for making this e-learning class interesting! Our daughter has been enjoying your class so much that she does her homework on her own and is excited to share with us what she is learning.
Ø

Thank you so much for all of your hard work and effort with making this E-Learning course easy and useful. In the beginning I thought it is very difficult for children to learn through E-Learning but with the teacher's and your support everything got easy.

 
Ø

Honestly, your knowledge, understanding, and genuine "care" for my little angel is illuminated in everything you do! I'm grateful to know you. Additionally, your positive attitude and in-depth explanations for difficult concepts greatly enrich every e-learning class you teach.
Ø

We are appreciative of your hard teaching with e-learning and it was a great chance to understand the knowledge you teach our kids! Thank you and God protect you!
Ø

I would like to thank all of you for your efforts during online e-learning and i appreciate what you did with my son!
Ø

I can't find words describe how much I am thankful for the amazing effort that you did with our son through the year and in the e-learning. I saw amazing improvement in my son's progress through the year.
Ø

Thank you for this very interesting and beautiful e-learning experience. You gave a lot to our kids and especially mine during these hard times. The lessons were great and the information was introduced smoothly. You have so much talent and patience with the kids and that's why they enjoyed it and learned a lot.
Ø

Thank you for your extreme support given to our kids this year at this very special situation
Ø We love you! This e-learning experience was amazing!
Ø As parents, we can feel the difference between what our daughter achieved till now and how she was before she started with you, we really appreciate your great efforts with her!
Ø Our son said that he will miss you❤️and thank you for your efforts.
Ø I would like to thank you sooooooo much for your great and dedicated effort and management during this hard time. You and the entire school team and especially our teacher who have been doing their best to keep our children's academic process going on through e-learning online.
---